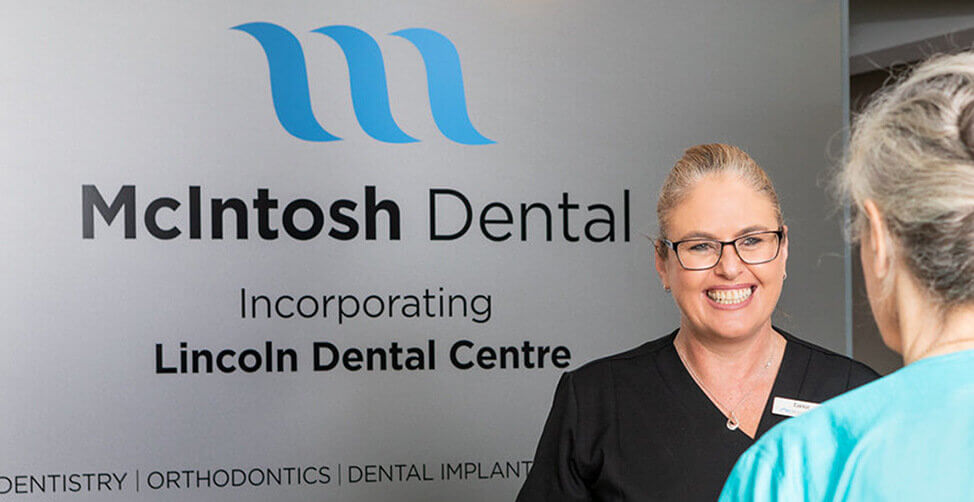 McIntosh Dental was established on Lincoln Road, Henderson, back in 1987. Because 43 Lincoln Road was in the middle of residential housing, Dr Alex McIntosh had to obtain permission from all of the neighbouring residents before he could open up his practice.
It began with one dentist, one dental nurse, and Dr McIntosh's mother Mary on reception. However, the clinic soon grew in line with its growing reputation for providing quality dental work using cutting-edge technology. And that still holds true today, as Dr McIntosh and Dr Raniga continue to invest in technical advancements, training and education to constantly improve their skills as well as the quality and range of dental services they provide.
McIntosh Dental have always been big supporters of charity, participating in numerous events and donating to many causes including the New Zealand Breast Cancer Foundation.
Today McIntosh Dental has over 20 staff members, including five Dentists, a specialist Oral Surgeon, a Clinical Denture Technician, four Oral Health Therapists, six Advanced Clinical Assistants and eight support staff.
Onsite Parking
We have plenty of onsite parking for our patients here at McIntosh Dental, making it easy for you to pull in off Lincoln Road and find a parking space. Our parking area is spacious and parks have signage marking which parking spaces are available to our patients.
Enjoy a stress-free arrival for your appointment with easy access to our ample onsite parking.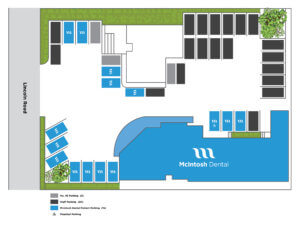 New Patients
We are excited to welcome new patients to McIntosh Dental!
When you arrive for your first appointment, you'll need to fill out our New Patient Questionnaire. To save time you can fill in the form and email it through to us at info@mcintoshdental.co.nz prior to your appointment, or print the form, fill it out in the comfort of your own home, and bring it with you to your dental appointment. Simply click the link below to get started.
Your dental care is important to us. Our "Treat Me With Care" brochure helps us to learn about your care preferences, any concerns you have, and how we can help to make your dental treatment a relaxed and stress-free experience.
You can also learn more about the financial options we have for payment. We want to make your dental care as affordable as possible, which is why we offer a range of choices to suit everyone, including an interest-free payment plan which is great for spreading more extensive treatment over time. Visit our Payment Plans page for full details on the dental payment plans and options we offer.