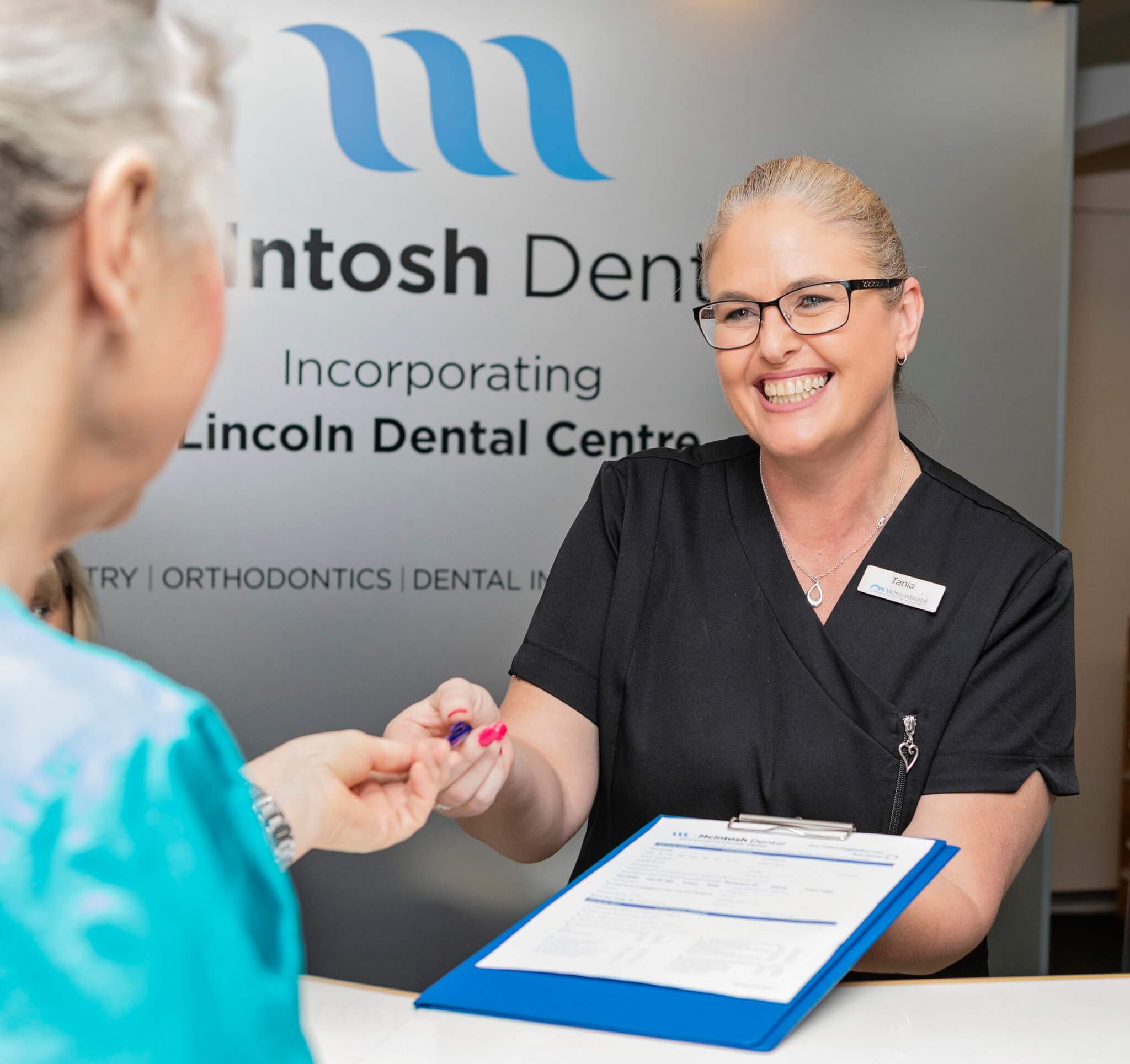 If you are interested in working with one of Auckland's leading dental teams then look no further!
McIntosh Dental, together with our sister practice Fraser Dental in Hobsonville, are proud to have some of the most talented and passionate teams in the dental profession. Our staff are constantly supported in growing their knowledge, techniques and abilities, and our clinics have advanced technology and resources that ensure our patient experience is second-to-none.
Our team is supportive, fun and puts the wellbeing of our patients first – every time. If this sounds like you then please see our current vacancies below.
Current Vacancies
Dentist
A fantastic opportunity has arisen for recently graduated dentist to join our progressive private group practice under the mentorship of highly experienced clinicians with advanced qualifications and a wealth of experience.
The ideal candidate will:
Have a minimum of 2 years' experience.
Be willing to learn and develop their knowledge and skills to a high level.
Have excellent communication skills.
Relish the opportunity to join a group practice with a supportive culture.
Be mentored by experienced clinicians with advanced training and qualifications in cosmetic dentistry, orthodontics, implants, prosthodontics, and oral surgery.
This will initially be a salaried position for the first two years to focus on learning and then move to a tiered commission.
We are looking for a committed and self motivated person who is keen to learn and commit to our practice for the long term.
To apply for this role, please email your CV and details to Sam Lee, General Manager, at sam@mcintoshdental.co.nz.