At McIntosh Dental, we aim to help you achieve and maintain a healthy, radiant smile. Our team of experienced Oral Health Therapists and Dental Hygienists is dedicated to providing top-notch preventative oral health measures, ensuring your teeth and gums are kept clean and healthy.
Regular Dental Hygiene Visits
Did you know that regular visits to our Dental Hygienists are the most cost-effective way to care for your teeth and gums? Our dental hygiene appointments start with a full mouth examination, so we can assess your oral health thoroughly.
Gentle Cleaning Process
Our Dental Hygienists use special ultrasonic instruments to remove plaque and tartar from around your teeth and gums in a gentle process commonly referred to as 'cleaning' or 'a clean.' Not only does this help maintain good oral health, but it also removes stains, leaving you with a brighter smile. If your teeth are sensitive or need special attention, we can numb the areas with a local anaesthetic to ensure comfort during the cleaning process.
At-Home Oral Care Advice
Our team is dedicated to helping you maintain your oral health between appointments. We'll provide tips on correct brushing and flossing your teeth and advise you on any signs of concern and the types of food and drink that may impact your teeth and gums. To keep your smile in great shape, we recommend visiting a Dental Hygienist twice a year.
Professional Teeth Whitening
If you're looking to brighten your smile even more, consider having your teeth professionally whitened. Our Dental Hygienists are experienced in using gels and laser lights to provide effective teeth whitening services. For more information, visit our Teeth Whitening page.
Experience the Best in Dental Hygiene Services at McIntosh Dental
At McIntosh Dental, we're committed to providing you with the best in dental hygiene services. Contact us today to schedule your appointment and start your journey toward a healthy, beautiful smile!
Contact us today to find out more about our dental hygiene services and to book your appointment.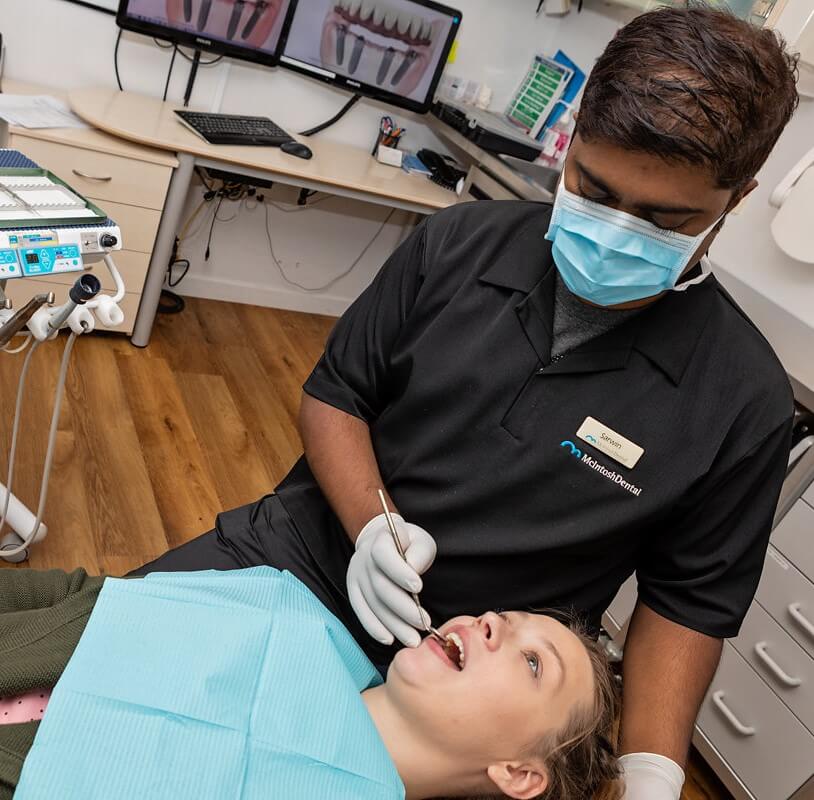 Recent Blogs