At McIntosh Dental, we don't just pride ourselves on providing the very best dental care in a modern, friendly environment. It's also important to us that we make dental care affordable, so everyone can have the beautiful, healthy smile they deserve. That's why we offer a large number of dentist payment plans and options to suit everyone's budget and lifestyle. Don't compromise on your oral health – choose a payment plans dentist who can be your dental partner for life.
You may have been diagnosed and presented with a comprehensive treatment plan that will address your dental care needs. Whether is it cosmetic dentistry, dental implants or orthodontics, your new smile is an investment in your oral health.
To make your treatments affordable, we offer a range of dentist payment options that aim to make visiting the dentist financially easier for you and your family. Your Clinical Assistant can discuss our dental payment plans with you in the privacy of our treatment rooms.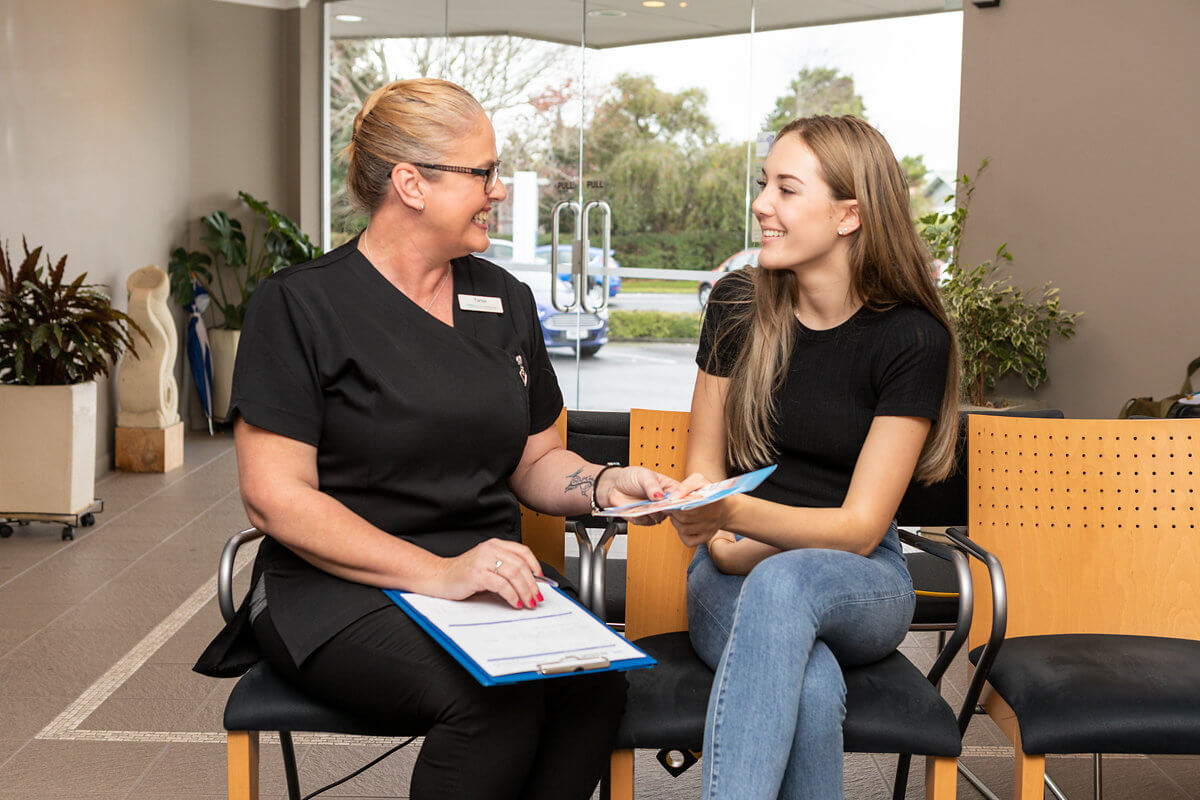 Pay As You Go
If you choose to pay-as-you-go, you simply pay for your treatment in full at each appointment. We accept EFTPOS, cash, and all major credit cards including Visa, Mastercard, Diners, AMEX and GE cards.
Please note that credit cards incur a surcharge.
Paying Off Your Treatment
If you wish to pay your treatment off over time, we can offer you three options: GEM Visa, Q Card and Farmers Finance Card.
GEM Visa allows you to pay off the cost of larger treatment plans over time, making the cost of your dental care more manageable and allowing you to preserve your lifestyle while still enjoying your beautiful new smile. For more information on our GEM Visa payment options, please visit our GEM Visa page.
Q Card is an another great option for paying off your dental treatment over time. With Q Card you can spread the cost over 6 months interest free. For more information on our Q Card payment options, please visit our Q Card page.
You can also use your Farmers Finance Card to spread out the cost of your dental treatments over time. Farmers Finance Cards have similar repayment options to GEM Visa and Q Card, also with competitive interest rates. For more information on our Farmers Finance Card payment options, please visit our Farmers Finance Card page.
We have a number of flexible payment options that aim to make orthodontic treatment financially easier for you and your family. For more information on how our Orthodontic Payment Plans make managing the cost of your teeth straightening simpler, please visit our OrthoPlan page.
In some cases, ACC may provide assistance for patients who require dental treatment because of an injury or accident. ACC may contribute towards the cost of crowns, fillings, extractions, dentures, and implants which are needed as the result of an accident.
If you have dental treatment with us for an accident or work-related injury, we will send a claim to ACC on your behalf. Note that we will require you to settle your account with us at the time. If ACC approves your treatment, they pay us their contribution and we refund this to you directly. The system (called co-payment) requires you to contribute to your ACC dental treatment.
In New Zealand, all teenagers are eligible for free basic dental care from Year 9 through to their 18th birthday. We work with teenagers to establish great oral health habits that will set them up for a lifetime of healthy teeth and gums. Visit our Free Teen Dentistry page for more information on these services.
Smilesaver is an innovative initiative to help you afford the dental care you need. It is essentially a savings plan requiring small weekly payments from as low as just $6 per week. As these savings build up over time, you can use them toward any treatment or products you wish. Visit our Smilesaver page for more information how you can start saving your smile today.
Our Share A Smile cards are our way of saying "thank you" for recommending McIntosh Dental. If you give a card to someone you think would benefit from our dental services, we give a $50 credit to BOTH OF YOU when they come in for their first appointment. It's an easy way to reduce your dental bills and our way of saying "thanks!" for recommending us. Visit our Share A Smile page for more information on our referral reward systems.
McIntosh Dental is proud to be an Affiliated Provider for South Cross Health Insurance. As Affiliated Providers, we are contracted to provide Southern Cross members with certain dental healthcare services at agreed prices. Visit our Southern Cross Easy Claim page for more information on these services.