Veneers are one of the most popular ways of improving the appearance of your teeth and smile. Because they can be used to change the colour, shape and appearance of your teeth, they are an effective solution for issues like chipped teeth, gaps and uneven teeth, as well as staining or discolouring.
What Are Veneers?
Porcelain veneers are thin porcelain shells which are permanently bonded to the front of your teeth, providing an instant and dramatic improvement in their appearance. Veneers are skilfully custom-made to suit your needs by our experienced technicians.
What Can Veneers Do?
Veneers can make a dramatic improvement and transform your smile by:
Closing gaps in your teeth
Fixing chipped or broken teeth
Straightening uneven, misaligned teeth
Giving you a bright, white smile
Changing the size or length of your teeth to better match your face structure
Benefits of Dental Veneers
Not only do veneers provide an instant improvement to the appearance of your teeth, but they do not compromise or ruin the structure or health of your natural teeth in any way. Your teeth do not decay under veneers – in fact, veneers increase the structural support of weakened or cracked teeth.
Porcelain veneers are very durable and resistant to staining. They do not require any special oral hygiene products.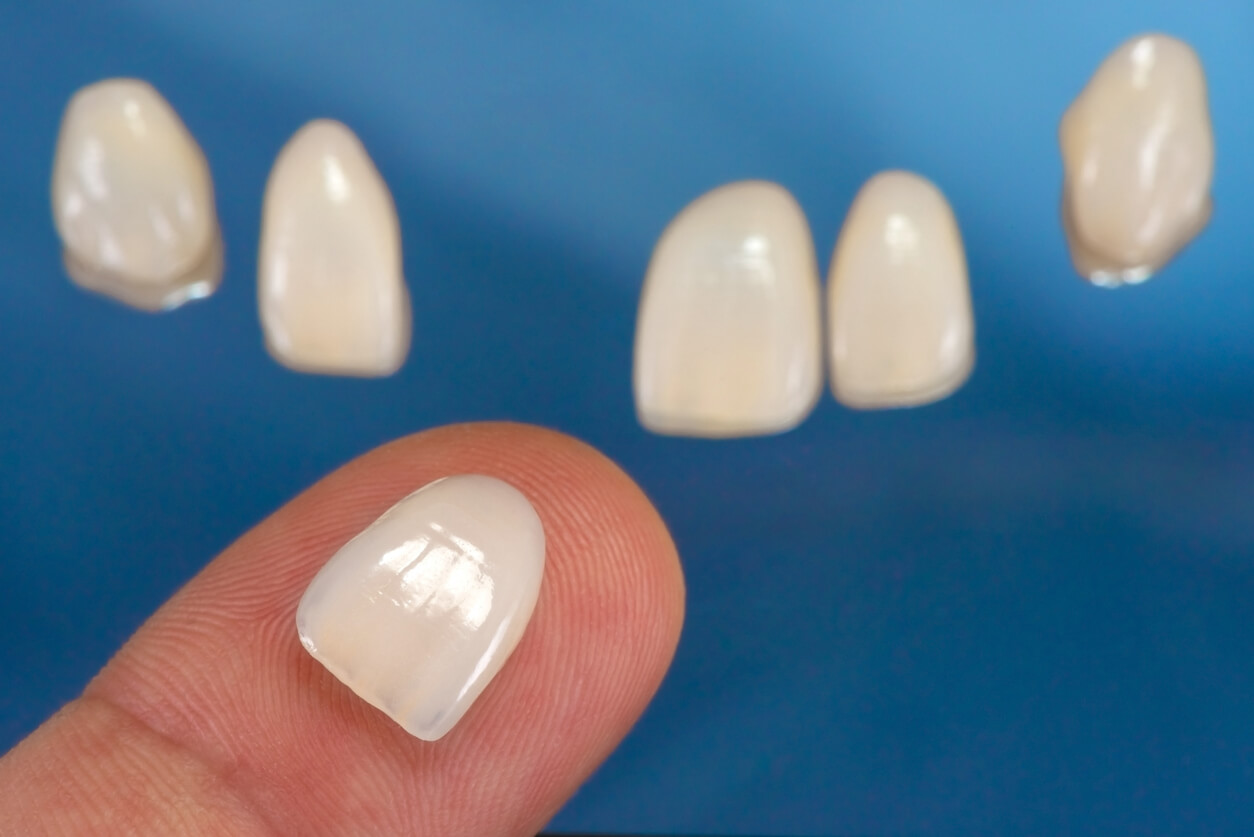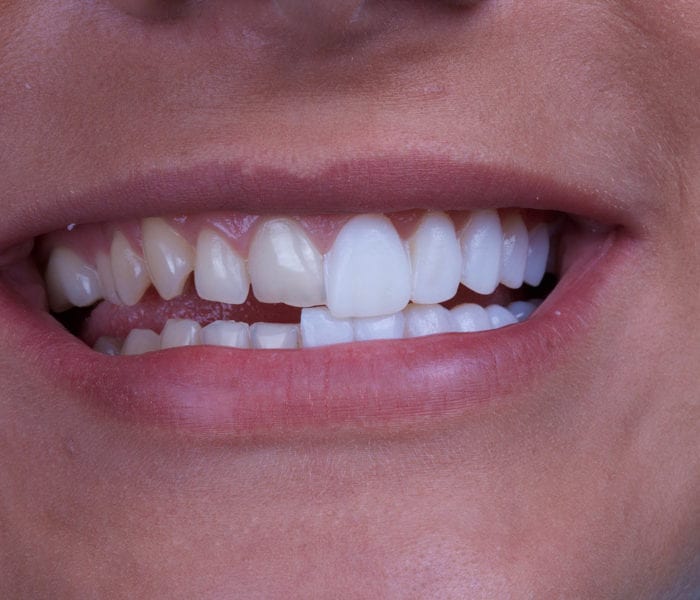 Getting Veneers – What To Expect
If you are interested in getting veneers, the process starts with a consultation with your Dentist. We will examine your teeth and gums, take x-rays, listen to your concerns and discuss cosmetic dentistry options to ensure that veneers are a good option for you. At this appointment, we will take impressions of your teeth that our experienced dental technicians will use to handcraft your porcelain veneers. You can also choose the shade of your veneers from our custom shade guide and smile design process.
At your next appointment we may prepare and shape your natural teeth by removing a tiny layer of enamel, to make room for placing the veneers over them. Another impression is taken of your prepared teeth and combined with an idealised model to craft your final veneers. We then place temporary veneers over your teeth, which simulate what your final smile will look like.
Once your final veneers have been crafted, they will be bonded to your teeth using a special cement. In most cases this is done without anaesthetic, but this and dental sedation are always options if our patients are extremely sensitive, nervous or suffer from dental anxiety.
With good care, porcelain veneers should last for many years and in some cases up to 20 years.
CONTACT US TODAY TO FIND OUT IF VENEERS ARE RIGHT FOR YOU.