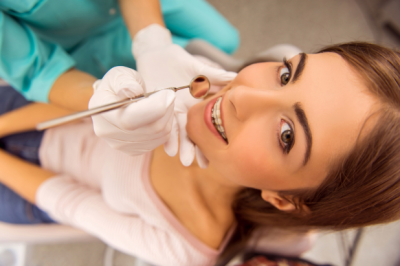 Limited Time Offer: New Patient Exams & X-Rays Just $85
Are you someone who is looking to take your dental health to the next level?
Look no further because Mcintosh Dental is right on the case.
We understand that your dental health is just as important as your overall health and wellness.
That's why our dedicated team is here to provide the best possible care to ensure that your teeth and mouth are both in tip-top shape.
We've got great news for new patients out there.
We extend a warm welcome to our practice, and since you're new, we're offering our initial examination and X-rays for only $85!
And this isn't just a quick check-up it's the usual gold-standard treatment that McIntosh is renowned for – a comprehensive dental examination of your oral health including x-rays, consultation and treatment planning.
Don't wait until dental problems become serious before taking action.
Gum disease, tooth decay, and other issues can lead to significant complications such as bone loss, strokes, heart disease and infection.
But fret not! With our state-of-the-art diagnostic equipment and highly experienced team, we'll identify potential problems early on, so you can take action before it's too late.
So, don't wait around. Book your appointment today and take advantage of this killer deal. Remember, regular check-ups are essential to maintaining a healthy smile, and as a new patient, you'll be able to take advantage of this offer at a discounted rate.
This offer is only available for a limited time, so book online today or give us a call at 09 837 2598