Everyone deserves to have a smile that makes them happy, but to get the perfect smile, you sometimes need a little help. So, if you're searching for an Auckland orthodontist, you can rely on McIntosh Dental's orthodontic services to work their magic.
There are different types of braces and at McIntosh Dental we offer a great range of orthodontic options. These include our new range of discreet metal braces, coloured braces, clear braces and Invisalign clear aligners.
For more than 30 years, we've been here offering orthodontic services when patients are looking for the best Auckland orthodontist, and our dentists love nothing more than seeing the difference that braces make to the confidence of our patients. Everyone deserves a perfect smile so regardless of your issues or whatever the preference you have for orthodontics, we look forward to helping you with your smile. Talk to our friendly and helpful McIntosh Dental team today and take the first step towards getting you the beautiful, straight teeth you deserve.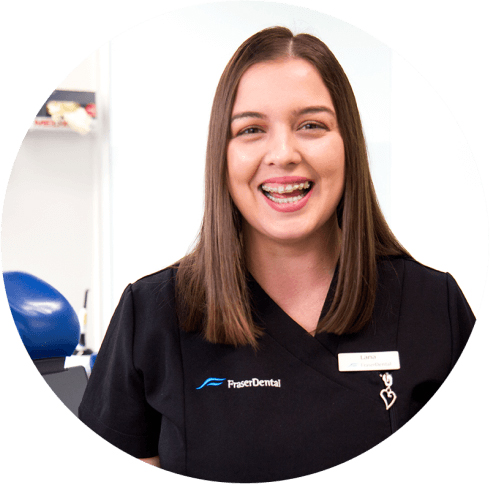 Build Your Self-Confidence With Straight Teeth
If you or your family member has:
Bucked teeth

An overbite

Visible spaces or large gaps between the teeth

Teeth that are crowded or overlapped or extra teeth

The top and bottom teeth don't line up in the centre

A jaw that shifts off centre when teeth bite together

Teeth that are wearing unevenly

Problems with biting cheeks, gums or your tongue

Baby teeth have fallen out very early or too late
…then our orthodontic services can help you!
When you're looking for an orthodontist in Auckland, our dentists can provide you with a range of orthodontic treatment options including a diagnosis followed by treatment of dental and facial irregularities and we can offer preventative treatments for your teeth. If you think that you or one of your children may need braces, rest assured you will be in very safe and experienced hands, with our range of orthodontic services.
Why Choose McIntosh Dental?
At McIntosh Dental, we are committed to providing exceptional dental and orthodontic care to each of our patients. We believe that everyone deserves to have a healthy, beautiful smile and we strive to make that a reality for everyone who walks through our doors.
Our experienced team work together to provide comprehensive dental services, from routine cleanings and checkups to complex restorative and cosmetic procedures. We use the latest technology and techniques to ensure that our patients receive the best possible care in a comfortable and welcoming environment.
We're passionate about helping our patients achieve optimal oral health and confidence in their smiles. When you choose McIntosh Dental, you can trust that you are in good hands.
Flexible Payment Plans
Our dedicated team at McIntosh Dental believe that everyone is entitled to a beautiful smile. We also understand the costs associated with braces can put people off them all together. We want everyone to enjoy straight, white teeth, which is why we developed our OrthoPlan – a simple way to spread the cost of braces over the course of treatment so that you can get the braces you or your children need now, without added financial stress.
Book Today
When you think of orthodontics, you might imagine rigid, uncomfortable, metal braces and wires that require monthly tightening. You'll be pleased to know that times have changed and that's why when you're looking for the very best Auckland orthodontist, our dentists offer a range of treatment options for braces and full face orthodontics.
Here at McIntosh Dental, we've embraced the very latest in technology to give the most superior results. Our treatment options include a choice of metal, coloured or clear brackets, coloured wire options and Invisalign clear aligners.
The Invisalign treatment has become incredibly popular because Invisalign can often get results faster than traditional braces as well as being more subtle. Patients also love Invisalign as this treatment option usually requires fewer trips to the orthodontist. Learn more about Invisalign.
If you would like more information on our orthodontic services, please contact our team today for a consultation. We're here to make your dental treatment as relaxed and anxiety-free as possible so you smile with confidence.