We received many extremely deserving nominees for our Orthodontic Scholarship this year. It was a difficult decision to select the two winners but Rina Sawano
from St Dominic's College and Ericka Oldfield from Henderson High School ultimately stood out for their outstanding community contribution.
Rina is in year 12 at St Dominic's College and was first in English and Global Studies. She has received the Principal Award and would like to become a diagnostic radiologist.
We congratulate Rina for being an outstanding role model and can't wait to transform her smile!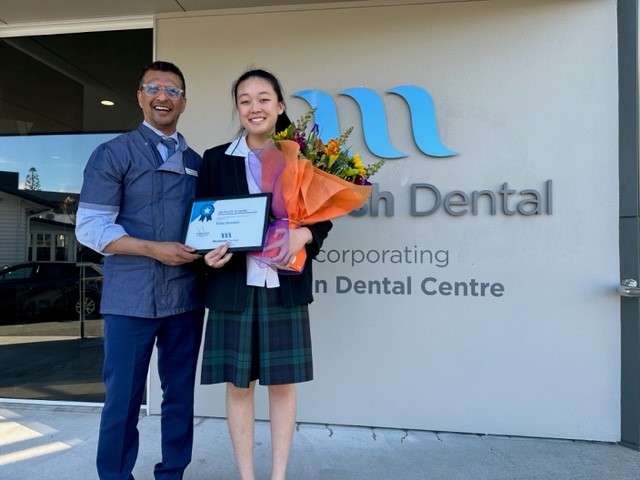 Ericka is a year 9 student at Henderson High School.
She is a member of the Te Hiringa enrichment programme and part of the school's EPro8 team that won the Upper North Island Championship.
Her family recently lost their house to a fire but she continued to go to school and complete her studies.
Ericka is a positive role model in her community and we are thrilled to award her with the 2023 Orthodontic Scholarship.