Smile With Confidence
Braces have long been the go-to solution for those seeking a straight and beautiful smile. However, technological advances have now provided an alternative to traditional braces in the form of Invisalign clear aligners. Invisalign offers a virtually invisible and comfortable way to straighten teeth, making it an attractive option for people seeking orthodontic treatment.
Our dedicated team of clinicians and dentists are always happy to answer any questions you may have about Invisalign, so don't hesitate to ask!
What Are Invisalign Clear Aligners?
Invisalign clear aligners are a series of custom-made, removable orthodontic aligners that gradually straighten teeth. Unlike traditional braces, Invisalign uses clear plastic aligners instead of brackets and wires. The aligners are designed using 3D computer imaging technology to create a complete treatment plan, depicting the movement of teeth from their initial position to the final desired position.
The Science Behind Invisalign
The Invisalign system has been clinically proven to straighten teeth effectively. Millions of patients with various dental challenges have undergone successful treatment with Invisalign worldwide. The clear aligners are changed every two weeks, with each aligner moving the teeth incrementally until the final desired position is achieved.
The Benefits of Invisalign Clear Aligners
There are several benefits to choosing Invisalign over traditional braces, including:
Virtually Invisible: Invisalign clear aligners are nearly invisible, allowing you to straighten your teeth without anyone knowing.

Removable: The aligners allow you to eat and drink what you want and maintain good oral hygiene by brushing and flossing normally.

Comfortable: The clear aligners are made of smooth plastic that won't irritate the mouth, unlike the brackets and wires of traditional braces.

Virtual Treatment Plan: The Invisalign system allows you to view a virtual treatment plan, showing you what your teeth will look like after complete treatment.
McIntosh Dental is a Platinum Invisalign provider. We utilise the latest technology, including the iTero digital scanner, to assess and plan Invisalign treatment. The iTero Scanner offers a detailed and accurate view of your teeth, allowing our skilled and experienced dentists to create customised treatment plans for patients wanting Invisalign in Auckland.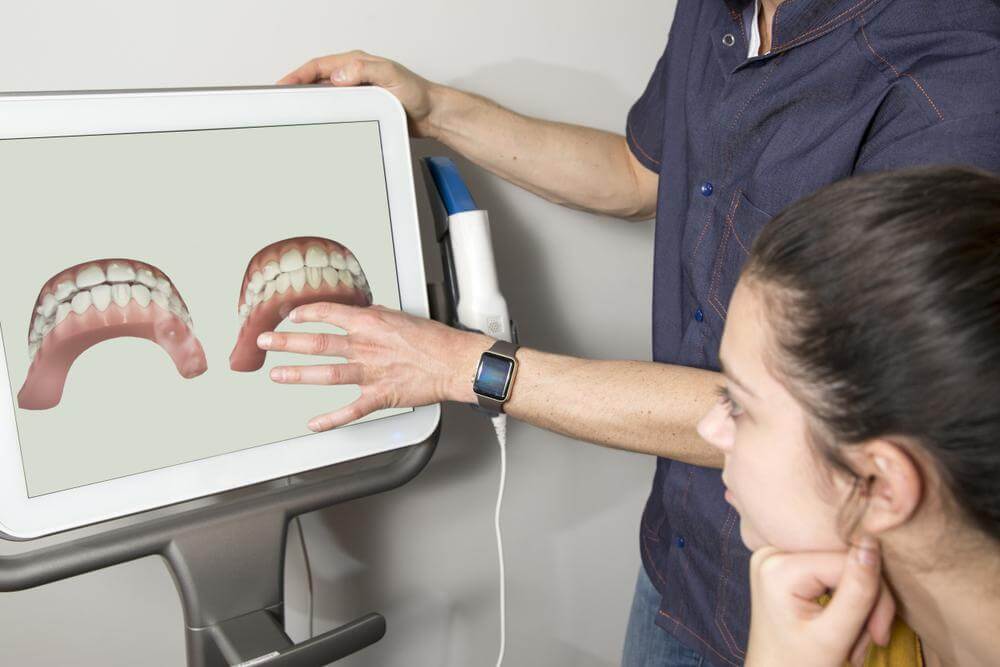 Recent Blogs
How Long Does Treatment Take?
The length of treatment depends on the severity of each patient's orthodontic issues. On average, Invisalign treatment takes between 12 to 14 months, varying from six months to two years.
How Much Does Invisalign Cost?
The cost of Invisalign treatment is comparable to traditional braces in most cases but the cost of all orthodontic treatments varies based on complexity.
Get Started On Your Invisalign Journey Today
If you're looking for clear aligners near you, contact McIntosh Dental for an initial consultation. Our dentists will assess your needs and options, giving you all the information you need to begin your Invisalign journey and achieve the fantastic smile you've always wanted.
Take the first step towards a straight and beautiful smile. Contact McIntosh Dental today to schedule your consultation for Invisalign in Auckland.