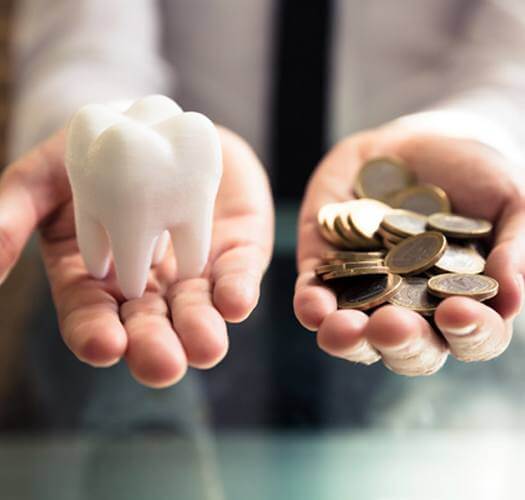 A large number of New Zealanders are avoiding the dentist. It's estimated that around 40% of Kiwis only see a dentist when something hurts or there is an obvious problem – like most of us use doctors. The number one reason for this is cost, followed by fear of the dentist, thirdly an assumption or belief of having no problems that justify a dental appointment, and lastly inconvenience.
But by avoiding regular dental appointments, many people end up paying a much higher price not just in dollars but in pain, stress, inconvenience and even self-esteem when there are long term consequences. We recently treated a new patient aged in her early 30's. A few years earlier a dentist had advised her that she needed several fillings. She kept putting off getting the fillings because of the cost, but the pain continued to grow and her teeth kept deteriorating. Unfortunately she eventually had to have 4 teeth extracted which had deteriorated beyond saving. When she came to us she was too embarrassed to smile or laugh because of the unsightly gaps in her mouth. She also had problems chewing food and admitted her self-confidence was at an all-time low. We treated her with a bridge, dental implants and crowns which gave her back her smile and also full functionality for eating comfortably. While we always love being able to make a difference to our patients' quality of life, all of her pain, suffering and expense could have been prevented if she hadn't avoided getting those fillings in the first place.
Avoid dental check-ups now – even if you think your teeth are perfectly healthy – and you risk much bigger problems and expense further down the track. It's estimated that over 45% of New Zealanders aged 25-34 years old have untreated dental decay, and yet in most cases there will be few (if any) symptoms. That's why regular dental check-ups are so important to identify problems when they first begin, before they become painful and cause any major damage.
Finally, if you are avoiding the dentist because of fear or anxiety, or because of inconvenience, we have the solutions for you. Drift Away Anxiety Management and Sleep Dentistry are great options to help you stay calm, pain-free and stress-free during your appointment. There is no need to delay treatment because of sensitive teeth, past dental trauma or the sound of those dental drills. And if you delay your appointments due to inconvenient appointment times then remember we have late nights and Saturday appointments to fit around work and home commitments.